Publications and Materials
The latest thinking in behavioural change
NEW RELEASE - AVAILABLE NOW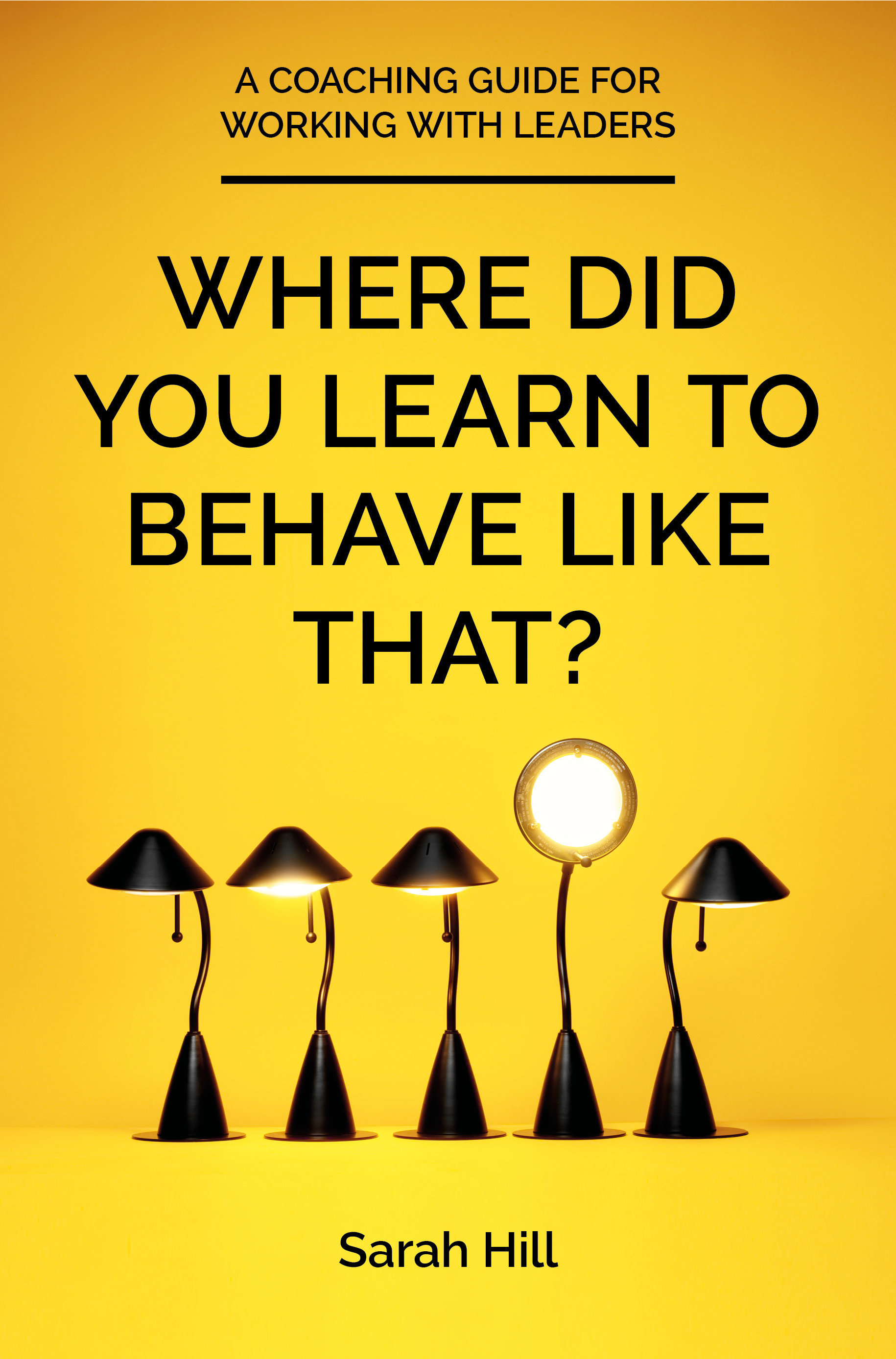 Every leader in the world is shaped by their formative experiences. Whether they are aware of it or not, their earliest memories are influencing the way they show up; how they interact with others and what triggers their greatest reactivity.
Exceptional leadership coaches are able to skillfully solicit the childhood story that underpins a leader's characteristic behaviour, helping them access an unprecedented depth of understanding about themselves. Gaining command of this story can be singularly the most transformative act any leader may experience in a coaching relationship.
In this book, Sarah Hill provides a conceptual and practical framework for doing this work with leaders. Through her extensive experience, she takes readers on a journey of discovery about their own coaching model, encouraging them to consider the place and purpose of exploring a leader's childhood story.
In an overt demonstration of the work coaches must do themselves before working with others in this sphere, Sarah joins others in courageously weaving her own childhood story through these pages, creating a unique tapestry of experience for others to learn from.

"This book clarifies the forces from the past that are operating on you when you are at your worst, and helps you transcend your childhood story to become your best. It will help you coach others along the complex path of understanding their childhood story and–as a significant bonus–it will help you understand your own. Human beings are complex and growth is a challenge for all of us. Hill knows this from first-hand experience. She combines her personal story–which is moving, sometimes frightening and beautifully told–with her professional story, and brings to life a powerful method for producing real change."
Douglas Stone & Sheila Heen, Best-Selling Authors of 'Difficult Conversations' /

"Arguably, the two childhood stories of love–the 
myth
 of perfect of love and the 
story
 of imperfect love–will evolve in time as the surest predictor of how love manifests in adult relationships. What makes Sarah Hill's book so unique and important is that she tells her childhood stories of love from the inside out (a memoirist), and (as a theorist and practitioner) from the outside in: and all in elegant prose."
David Kantor, Founder, Kantor Institute & Author of 'Reading the Room' /

"Contemporary life often separates us from our deep experience of environment, society and self. Sarah Hill believes that the critical fracture of separation from our own childhood story affects us in manifold ways and that finding a path to reconnect with our unique story of childhood allows us to interact more effectively with the systems that surround us. Her book is full of practical examples which demonstrate how we can help leaders liberate themselves from the stories of their past and re-author new, more helpful, internal narratives.  As we address an ever more complex, anxiety-laden world, this work is an essential contribution to our repertoire of coaching and consulting interventions."
Steve Marshall, Academic Director, Hult International Business School /

"Although some writers suggest the coach has no place probing into the client's past, many of us would agree with Sarah, that to understand our client's behaviour in the present requires an exploration of the past. For the coach, exploring the past is always purposeful; it is always in service of helping the client to be more effective in the here-and-now. For those of us drawn to narrative approaches this methodology will make a lot of sense."
Paul Lawrence, President, International Coaching Federation, Australasia & Author of 'Leading Change' /

"Sarah expands upon and deepens our understanding of doing childhood story work with leaders. She leads us gently through how to help leaders examine and be released from the grip of old narratives and then author new world views to open up more expansive worlds and ways of being. Beyond coaches and leaders, this book will help change anyone's life."
Kathryn Stanley, Chair, Organisational & Leadership Psychology, William James College /